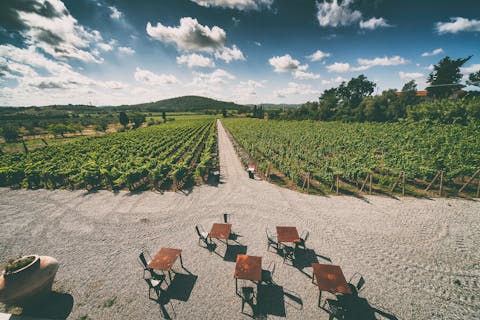 Estate
Discover the Estate
"Growing vines to make wine, nurturing other forms of life to safeguard biodiversity. This is Tenuta Casadei"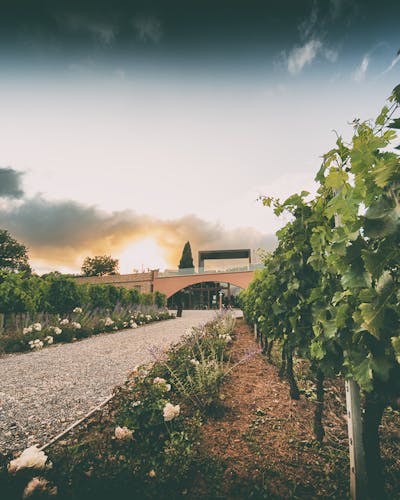 Tenuta Casadei is a garden-like estate located in Alta Maremma, near Suvereto, just 13 km from the seashore. The grounds may be explored on foot or aboard a horse-drawn carriage, alone or with a guide, and offer an enlightening educational path that illustrates and explains the traits of the local ecosystem. The estate showcases the values of biodiversity alongside luxuriant sweeping vineyards planted with cabernet sauvignon, cabernet franc, petit verdot, merlot, syrah, muscat, ansonica, and other classic Mediterranean grape varieties. Tenuta Casadei's flourishing fields are all nourished and cared for using sustainable agricultural practices and organic and biodynamic techniques.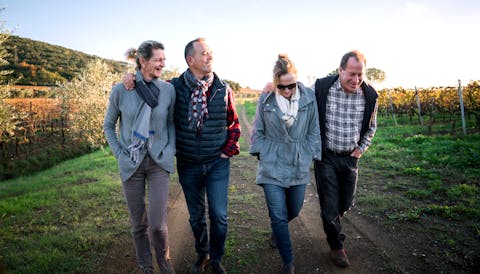 The perfect spot to grow international grape varieties able to express the region's distinctive features respecting the surrounding ecosystem, and create exceptional wines.
The estate and winery were established at the beginning of the year 2000. Stefano Casadei came to Alta Maremma on a quest for the soil and climate ideal to make his dream come true: growing international grape varieties respecting the environment, to create unique, extraordinary, authentic wines. Amongst the slopes that lead up the Metalliferous Hills, just 13 kilometers from the sea, he finds a mild climate, alluvial soils and mineral-rich terrains. Soon after, at a dinner party, Stefano Casadei meets Fred Cline. It was one of those life-changing moments that happened by chance, thanks to Italy's proverbial hospitality. The two bond immediately, recognizing their common values: love for land and wine, commitment to quality, care for the soil, respect for the grapes, and an understanding of the same varieties. Even their families look alike. The dinner marks a new beginning: that of an entrepreneurial path to be shared in its entirety. Speaking a common language: the language of good wine.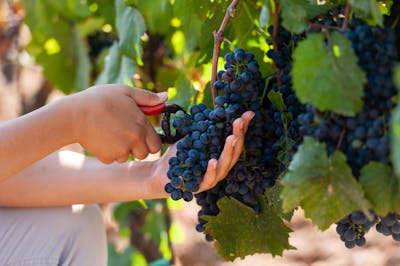 Simplicity, sustainability, low environmental impact: wood, glass, metal, cement and natural stone.
Tenuta Casadei's cellar was built with three sides below ground level to ensure natural temperature control, and has a wondrous roof that allows sunlight to spread over and through the barrels at midday. Here, Casadei BioIntegrale wines ferment and refine surrounded by peace and silence. Here, our grape nectars rest in splendid terracotta amphorae, safe from external influences and environmental conditions.